Watch as we bring the beautiful Château de Thuries back to life. Located near Revel, Southern France, the Château was built in 1885 by Paul Grillieres. His family lived at the Château until 2007.
We left the UK for France in September 2017. After viewing properties over a period of six months, we finally discovered the Château - and haven't looked back since. Follow our progress as we transform our beautiful home into four stunning guest suites and a magical wedding and events venue.
Château de Thuries boasts 25 rooms and sits among 1.5 hectares of wild parkland. The Canal du Midi runs along the bottom of the grounds, perfect for leisurely walks and bike rides. We are located a 10 minute drive from the beautiful town of Revel where the local Saturday morning market is one of the best in France. We are also a 45 minute drive from both Carcassonne and Toulouse, both popular tourist destinations and easy to fly into and rent cars from.
All four guest suites on the first floor are now complete. During our time here, we have discovered that people are quite interested in the renovations. We will have completed the major works to the Château by Easter 2019, and plans for a heated swimming pool are being put into place for early 2020. For more information on availability and events please contact us directly.
The Château is featured on the successful Channel 4 programme, Escape to the Château DIY, throughout 2019...watch this space.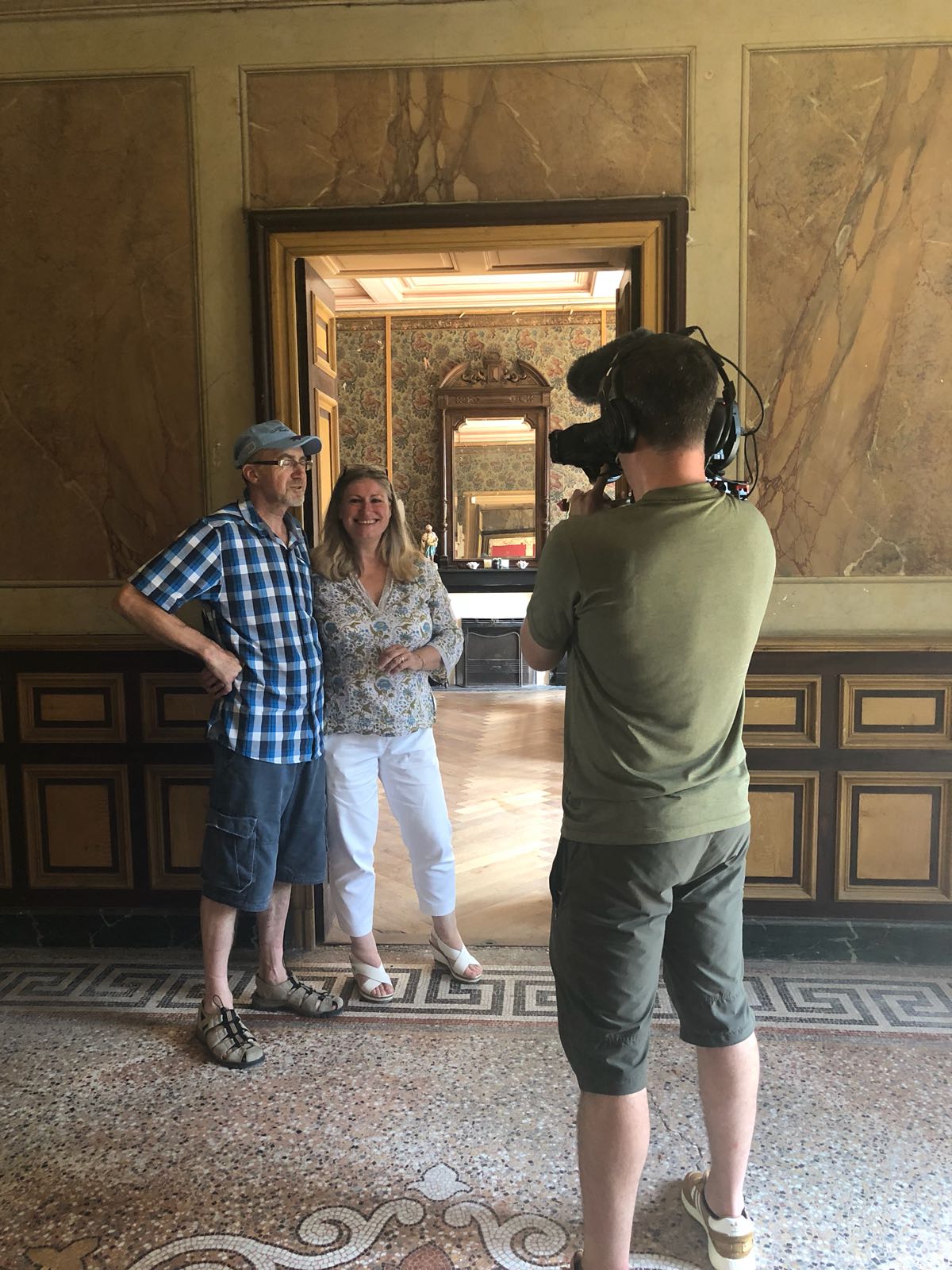 Jayne and Steve Simmons filming for Escape to the Chateau DIY, Channel 4